Welcome to our comprehensive FAQ article on creating video ads! This guide is designed to provide you with clear and concise answers on how to get your video ad up and running on NewsBreak.
Steps to create a video ad
Access

Ad Management.

Click 'Create Campaign.'

Choose the objective that aligns with your goal, such as brand awareness, website traffic, or app installs. You can select any campaign objective for video ads. Make sure to hit 'Save and Next.'

Select your targeting.

You can build an audience based on location, gender, age, user interest, etc.

Define how long you want your campaign to run.

Note that you can run your ads on specific days and times of the week.

Set your budget.

Enter your preferred budget, the minimum daily budget is $10.

Fill in your creatives, making sure to select "Video" first thing.

Build your ad by adding a headline, body, video, and link to your listing.

Save and wait for approval! You will get notified via email when your ads are live.
Who should use video ads?
Generally speaking, everyone can benefit from using video ads on NewsBreak! Whether you're a small business looking to boost brand visibility or an e-commerce store aiming to increase sales, video ads are a valuable addition to your marketing strategy.
What types of videos does NewsBreak support?
NewsBreak supports two sizes of video ads: 9:16 and 16:9. The 9:16 format delivers a full-screen, immersive video ad experience, while the 16:9 option seamlessly integrates as a native in-feed ad, blending naturally with the rest of the content on our app. However, the ad creation process is the same for both formats!
Should I use 16:9 or 9:16?
9:16 (Immersive Video):

This is where many performance advertisers have found success on our platform.

16:9 (Native In-Feed):

This format is eye-catching and interactive, making it ideal for increasing brand awareness.
💡Pro tip: We recommend separating 9:16 and 16:9 video ads into different ad sets for better performance.
Immersive Video Specs
Format: MP4, MOV
Suggested Video Length: 15 seconds
Maximum Video Length: 30 seconds
Maximum File Size: 20MB
Aspect Ratio: 9:16, although both 16:9 and 9:16 are accepted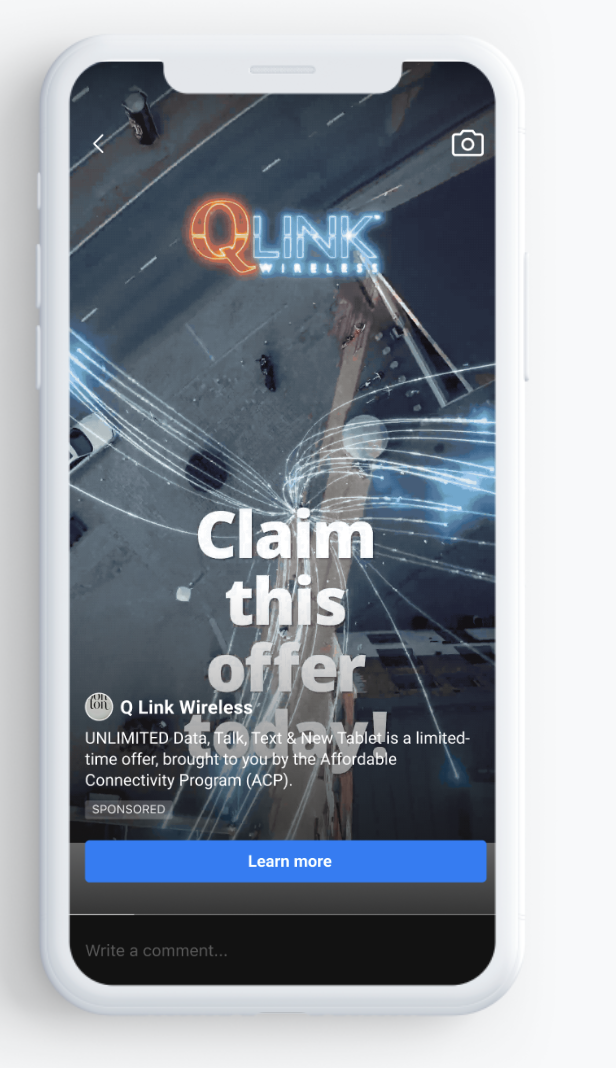 Native In-feed Video Specs
Format: MP4, MOV
Suggested Video Length: 15 seconds
Maximum Video Length: 30 seconds
Maximum File Size: 20MB
Aspect Ratio: 16:9