NewsBreak Ad Manager now supports Video Ads creation. This high impact video placement enables brands to show video content within the feed.
Below are the instructions to create and launch Video Ads:
Create a Campaign: Video Ads are supported in any type of campaign objective.
Create an Ad Set: input audience and delivery settings in the Ad Set.
3. Create a Video Ad: select Video in Ad Type and upload your video assets. After the three steps above, you can Save and Launch your Video Ads.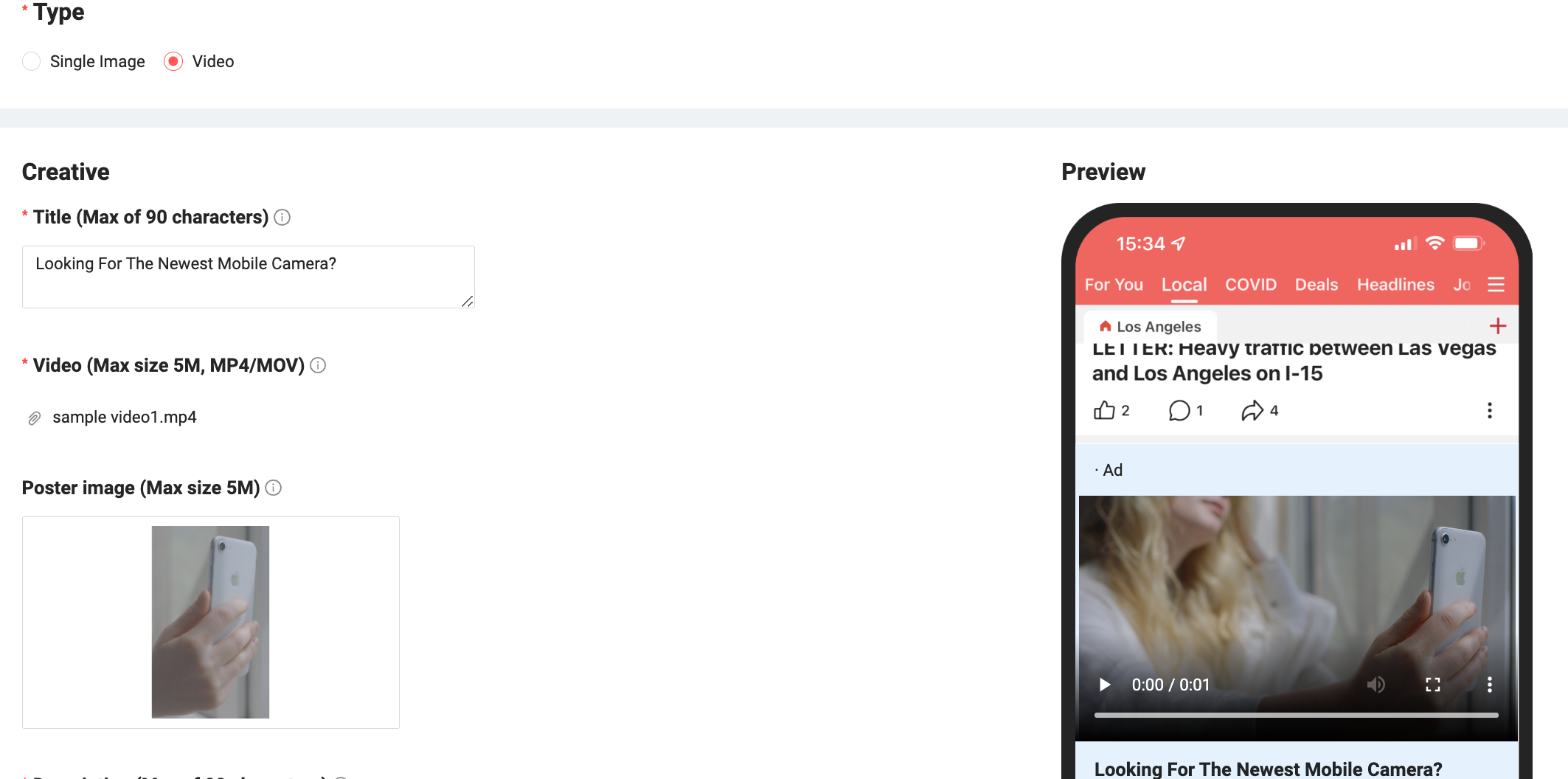 Video Ad Spec
Format: MP4, MOV
Suggest Video Length: 15s
Maximum Video Length: 30s
Maximum file size: 5MB
Aspect Ratio: 16:9
Poster image (optional): Min of 1200x627 pixels